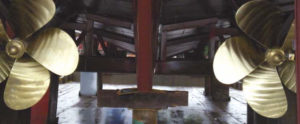 We construct marine propellers up to 1400mm diameter with marine bass or aluminium bronze, with RINA certificate or without. Over the years, we made numerous repairs of marine propellers up to 3000mm both with fixed and variable pitch.
All our propellers are supplied, as internal standard, with computerised geometrical control certificate according to ISO 484/2 regulation and electronic balancing certificate according to ISO 1940 regulation.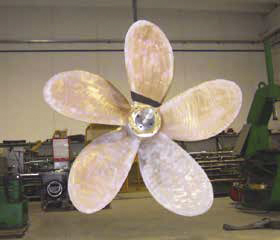 The fixing and manufacturing of shafts, propellers, and rudders have alway been the main focus of our production, directed both towards the naval sector and the nautical one.
We work for selected customers looking for a standard quality higher than every other products available on the market and to a company with a strong know-how gained during decades of in-field experiences.
The adoption of solutions aimed at obtaining high reliability and high performances not only meant hiring specialised personnel and adopting adequate procedures, but also using sophisticated technologies to facilitate both engineering, manufacturing (use of numerical control for the production of naval axes and propellers – CAD/CAM software and CNC machines), and product quality checking.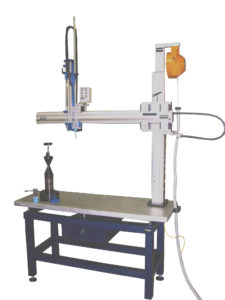 All our propellers come from sophisticated calculation, drawing and control processes. Talking about the latter, we use electronic balancer to certificate, according to ISO 484/2 regulation, the G1 class and computer-aided systems for geometrical control, according to ISO 484/2 regulation, class I (or higher if possible depending on blade sizes) for propellers up to 1800mm. The latter even if the industrial standard used nowadays follows the class II, economic for sure, but not tolerable by "pleasure" applications form 300 hp up… or by those customers who desire to obtain a perfect tuning.
The ability to manage the distribution of steps on a propeller or, even better, on both in case of twin-engine applications allows to optimise the performances, the fuel consumption and the noise induced by the propeller to the hull. To summarise: the best desirable and obtainable on the market.
All of this made by a company operating on the field by 60 years.
The suppliers selection and the continuous improvement of our equipment, together with the proverbial reliability and kindness of our technicians, will help you solving every problem you may raise.
In the field of repairing marine propellers. the company have the R.I.Na certification, for Cu3 and Cu4 bronze propellers.